"Unfair charges" levied on buyers of new-build houses could be banned in England under a proposed crackdown. Leaseholds on new-build houses would be outlawed, while ground rents could be dramatically reduced, under government plans subject to public consultation. Ground rents can double every decade, crippling home owners and in some cases making a property impossible to sell. "Enough is enough. These practices are unjust, unnecessary and need to stop," said Communities Secretary Sajid Javid. The proposals, which are subject to an eight-week consultation, apply only to England.
---
The leasehold system has existed for a long time in England and Wales, especially in blocks of flats. Leaseholders own their homes for a fixed period of time, on a "lease" to a freeholder, but many have long leases, for example for many decades, and experience no problems. Traditionally houses have nearly always been sold as freehold properties, meaning the buyer owns the building and land it is built on outright. But the trend for new-build houses being sold as leasehold has accelerated in recent years.
Katie's story: 'My biggest mistake'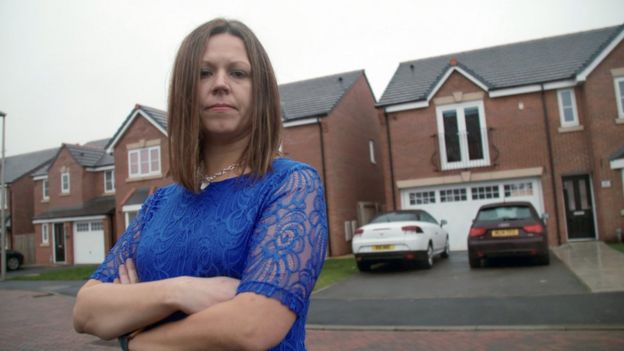 Katie Kendrick says she was originally told her home's freehold would cost between £2,000 and £4,000. Katie Kendrick bought her new-build home from Bellway in Ellesmere Port, Cheshire, three years ago for £214,000. "It's the biggest mistake I've ever made," she told the BBC. Katie knew the house was leasehold - meaning she owned the property for the 150-year length of her lease agreement. But she claims she was told by the sales representative that because of the long lease it was "as good as freehold" - a property owned outright. She thought nothing of it, and says she was told she would be able to buy her freehold after two years, believing it would cost between £2,000 and £4,000. But a year and a half later, she received a letter from Bellway saying her freehold had been sold to an investment company, which was now quoting £13,300 for her to buy it. What Bellway did - selling a new home as leasehold, and then selling the freehold separately to an investment company without informing the family living there - is not illegal.
---
The government said it was a particular problem in the north-west of England. Leaseholders typically pay ground rent to the freeholder, but can be caught out by clauses allowing for dramatic increases in these fees, which come on top of management charges for the upkeep of communal areas.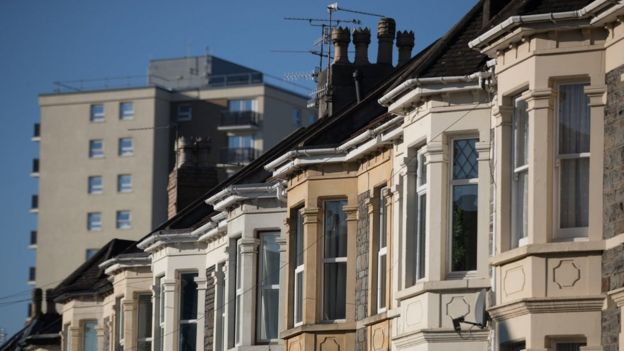 The Department for Communities and Local Government (DCLG) said the terms of some leases "were becoming increasingly onerous". It cited examples of;
A homeowner being charged £1,500 by the freeholding company to make a small change to their family home
A family home which is now impossible to sell because the ground rent is expected to hit £10,000 a year by 2060
A homeowner who was told buying the lease would cost £2,000 but the bill came to £40,000
MPs have described the situation as a "national scandal" and the "PPI of the housebuilding industry". The DCLG said its proposals aimed to make future leases fairer by reducing ground rents so they "relate to real costs incurred". About 21% of private housing in England is owned by leaseholders, with 30% of those properties houses rather than flats, according to figures from the Department for Communities and Local Government.
What is a leasehold?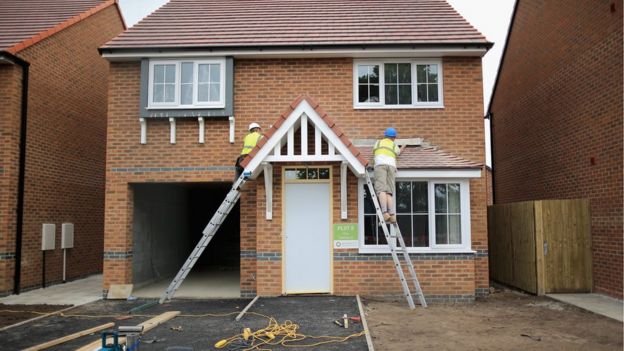 Someone who owns a property outright, including the land it is built on, is a freeholder.
Most houses are freehold but some might be leasehold - usually through shared-ownership schemes.
With a leasehold, the person owns the property for the length of their lease agreement with the freeholder.
Leaseholders have to pay their freeholders ground rent and other fees in order to make changes to their homes.
When the lease ends, ownership returns to the freeholder unless the person can extend the lease.
Some wish to buy their freeholds to save themselves these costs.
Source: The Money Advice Service < www.bbc.co.uk/news
Keep up to date on all of our latest news!